Recruitment Trends in 2021
Covid-19 has shaken up all industries and forced us to advance ahead of what was planned, Recruitment is no different. Several trends have emerged in the past year and several outdated. We at Oges, always make an extra effort in keeping ourselves up to date to maintain an edge over the rest. In this article, we present to you the latest trends in Recruitment to watch out for and adapt to stay relevant in the industry.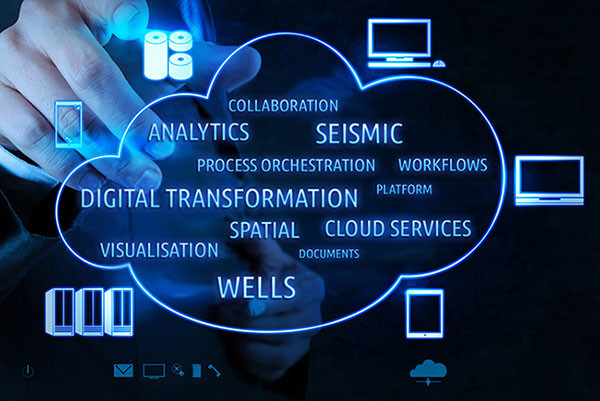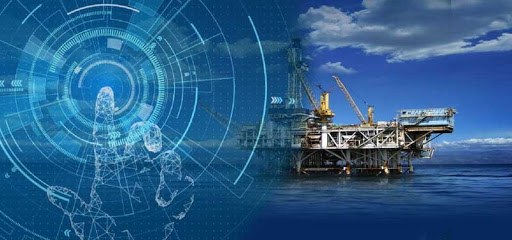 Fulfilling requirements internally: The pandemic and consequent economic downfall has made all firms prudent on many issues including finances. Huge employee layoffs were witnessed initially and now as hiring needs have emerged, companies have started looking internally to fulfill them to save cost. This also poses a challenge to Recruitment Agencies as this means fewer mandates from the clients. But, as a good agency, it becomes our responsibility to educate and advise the client on which mandates can be fulfilled internally and which need an external talent. However, this has to be done mindfully, as an incorrect approach may lead to damaged ties. To learn more about this, read Companies contemplating More Internal Recruitment: Here's How To Combat Successfully
Think Beyond Brands, Cherish your Clients: In a slowdown like today's, agencies have to be prudent than ever before in dealing with clients, as a lost client can cost a lot. Agencies have to think beyond "Brand Names" and cherish all clients for what they bring to the table.
Skill Mapping: Skill Mapping is mapping the present skills of people of an entity, of the competitors, and the future skill requirements of the industry. This prepares the company to develop skill development & enhancement plans, career development programs, recruitment plans, and deployment plans.
Virtual Candidate Engagement and Assessment: We have entered an era of "Zoom & Skype Interviews". And, like it or not, it is staying for at least 2021. It is a challenge to assess the personality and skills of a candidate across a video call. To reduce the "Risk Factor", it is preferred to add additional rounds of screening and interviews leading to longer screening process.
Skill Based Selection: Although some brands still love the Pedigree to even have a look at or hear about a Candidate, companies have increasingly started placing more emphasis on skills. Soft skills such as Creativity, Persuasion, Teamwork, Collaboration, Adaptability, Time Management, etc. are tested through Body Language, Choice of Words, Previous Behaviour Patterns, Ethical Dilemmas, Conflict Resolution, Teamwork Dynamics, etc. Various tests like Decision Making Tests, Culture Suitability Tests, Personality Tests, etc. are conducted along with Aptitude Tests to assess the Soft Skills of a candidate.
Increased Emphasis on Psychometric & Personality Tests: To combat challenges faced by Virtual Candidate Assessments, Psychometric and Personality Testing has surfaced as a useful tool. A psychometric test is any activity or assessment that is conducted in order to evaluate a candidate's performance and includes, but is not limited to, skills, knowledge, abilities, personality traits, attitudes, and job/academic potential. Therefore, Psychometric Tests can prove to be a good measure of an applicant's suitability for the role and the organization.
Exodus of C-Level Talent: There are speculations of C-Suite Professionals looking at shortening their Retirement Horizon by 4-5 years due to the pandemic. As it usually does, it may lead to a Domino-Effect leading to more exits by people in similar positions. This springs an opportunity for Recruitment Firms: Keep looking for potential openings and stay in touch with your clients for these potential "Big Mandates"
2021:Year of Promotions: In 2020 and 2021, there has been a trend of companies internally fulfilling hiring needs through promotions and transfers. Internal Recruitment has already risen by 20% over the past. A research on LinkedIn says that 60% of firms are launching Internal Mobility Plans, and 58% looking at Reskilling Initiatives. Hence, the research predicts that 2021 is going to bring Promotions to a lot of people and can be rightfully termed as "The Year of Promotions".
Diversity, Equity, Inclusion: Diversity and Inclusion never goes out of Trend. It is not just ethical, and good for social and political validation that Diversity is maintained in Workspace, but it also adds to enhanced creativity, varied opinions for better decision making, and in short better productivity of the organization as a whole.
More Freelancers and Project-Based Hirings: As a measure to reduce financial burden and compliances, companies have started looking at alternatives like Freelancing and Project-Based Contractual Hirings. However, this puts sensitive and confidential information at stake, hence extra care and preventive steps have to be taken in advance to avoid a tough spot and Data Privacy issues at later stages of engagement.
These are the trends that Team Oges feels will stay in 2021 in the Recruitment Industry. However, we are also of the opinion that Trends come and go, what sails you through everything is your skills and your art. As important as it is to stay up to date with the latest trends, it is also crucial to stay true to your profession, as that is what sails you through. Honesty never goes out of style!
What are some of the trends you feel we may have missed out here? Let us know in the comments, we are eager to hear your opinions on the same.
Contact Us