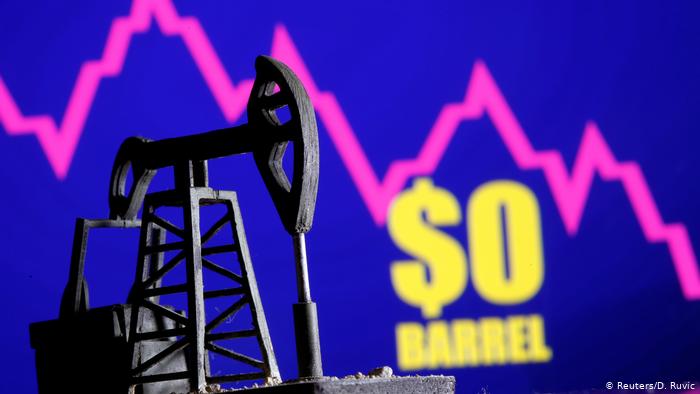 Digitalization, Uphold to the Dwindling Upstream Market Crown
Digitalization supports and brings out many industries from their slacken phase, upstream oil and gas sector is one of the sectors which didn't look in automation initially, due to some reasons which we can say are valid from the operator's point of view, as we know that investment is in trillion of dollars on their infrastructure and changes are complex & expensive to them.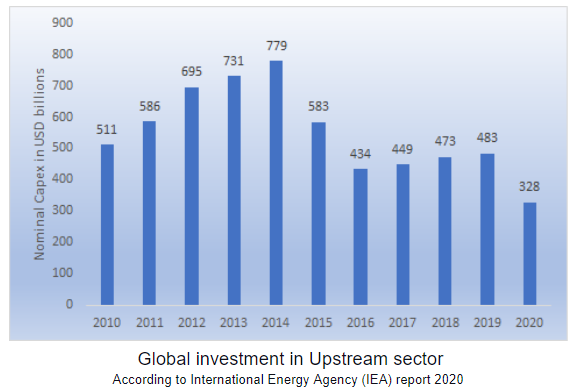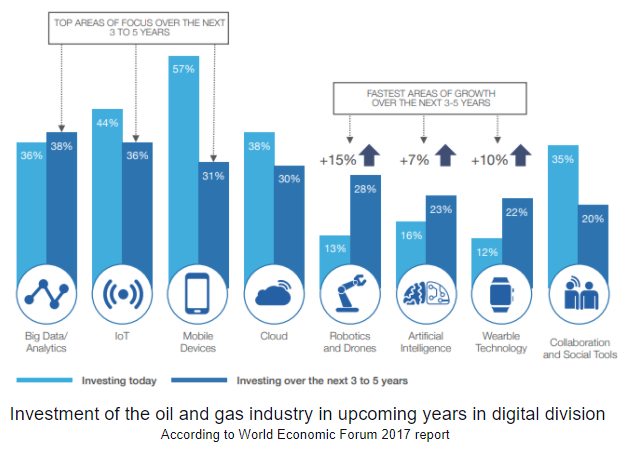 But the downfall after 2014 in oil prices again reminds the companies about its vagueness and proved to be an eye-opener for the operators, and recently the upstream sector has collapsed under the weight of COVID that will take years to recuperate. But there is a positive part in this late adoption i.e., they can take advantage of mistakes to make by other sectors and modulate for minimum risk and maximum advantages.
This digital transformation prompted the oil companies to redefine their business models by making them sustainable from its DNA, undoubtedly this brainstorming transformation has emerged as a knight in shining armour, not just to save and help business proliferate but moreover the way it has grasped this industry of oil and gas. We are not saying that every solution works precisely every time since each innovative idea fails several times but you can't let it go as it needs to be correct only one time then boom, success!
According to the energy consultancy Wood Mackenzie, this technological innovation would save up to $ 73 billion annually which is around 10% of what the upstream sector spends annually. This alone fact is sufficient for the upstream companies to drive towards this innovative approach.
Nowadays oil and gas companies face intense pressure from every corner let it be operational efficiency, legal issues, accidents or oil spill and lack of capital investment like we saw how the Shell dragged to the court by the activists, some reports proves that after 2014 nearly 25% of the capital investment in the exploration is dropped and the cashflow is in its sluggish pace in this premium business.
This new change can provide a superior payback to the pacing world if we talk about scenarios in 2019 the world's GDP oil sector holds 3.8%. The recent years being speed breakers for the upstream industry but now digitalization provides this sector with new gear and potential, with its help it can gear up nearly $600 billion on this bumpy road in competitions to the strong heading renewables, according to the World Economic Forum.
Now it's not the time when we segregate the upstream industry into the drilling, reservoir, productions and rest. Digitalization breaks the upstream industry in services, digital and hardware in these divisions. Oil companies can gain their golden era cash flow within the digital division.
This digital section covers the data analytics, IoT, mobile devices, cloud services, robotics and drones, AI and collaboration and social tools sections where Oges effectively designs the extremely coherent customized software to meet the necessities of the companies in upstream that is highly complex and different for every operator based on its size and geography.
By deploying the efforts in the digitalization side can uphold the crown of upstream not by just controlling the prices of crude based on demand and supply, it proves to be the bigger slump for the sector than COVID.
"Time is the supreme power of this existential world with change being the only inevitable rule upon his arsenal. If one chooses to procrastinate allegedly then he is sure to end up being slivers of the past."
Contact Us